Friday, July 3rd, 2009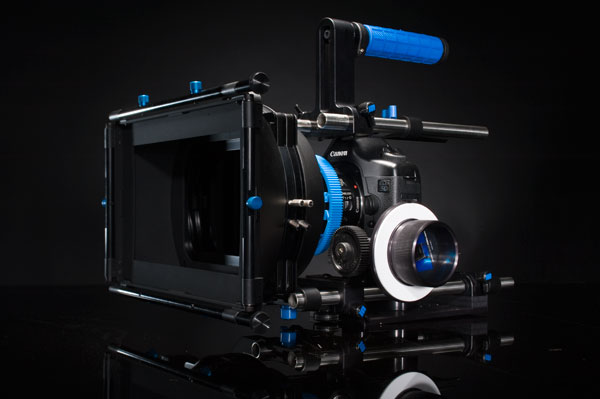 With digital SLRs now producing high-quality HD video with the functionality of 35mm lenses, Redrock has developed a system to take advantage of this new technology. DSLRs are obviously built differently than the standard cinema camera, so Redrock's design has taken away the "awkward" feel of filming with a DSLR and turned it into a complete movie-making experience. The Redrock camera rig allows DSLR users to capture quality HD movies by eliminating camera shake, an otherwise common experience for many users.
The Redrock accessories provide:
Rock-solid 15mm support system
Follow focus with 35mm lens gearing for accurate and repeatable focusing
Swing-away mattebox for light management and easy access to changing lenses
Shoulder mount and handgrips for steady handheld use
Support cage for enhanced stability and low angle shot
Camera rig prices range from $195 to $2445 for the most advanced bundle.
Visit the Redrock site for complete details and purchasing information.